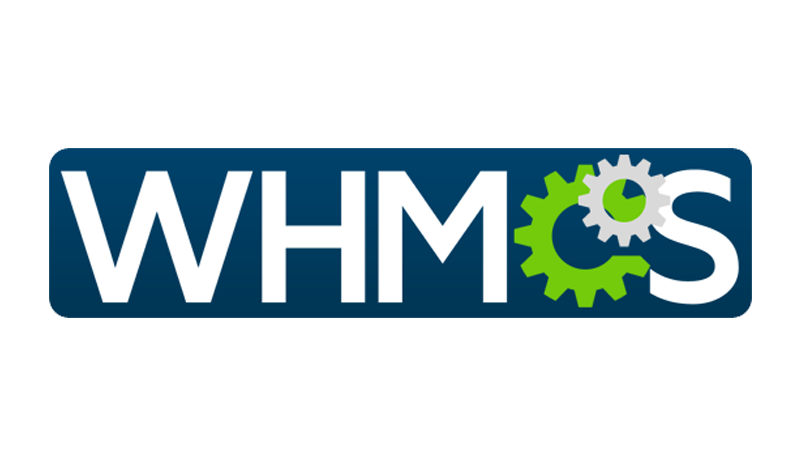 connecting whmcs functionality

with benefits of bitrix24
features of WHMCS & BITRIx24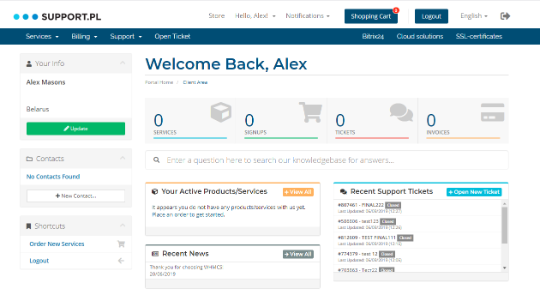 CLIENT'S ACCOUNT

The system integrates with the client's personal account so any changes in the account are automatically synchronized with Bitrix24. In addition to the main data (full name and customer contacts) information on all ordered services and invoices is synchronized with CRM. 
The client can see his orders and add new ones, receive invoices and track their status, communicate with the support team, see the latest news and receive letters directly from his personal account.


EVENTS IMPORT to CRM
Information about events now goes from WHMCS to Bitrix24.CRM (invoice issued, paid or expired, the package is activated or blocked, a new order or service cancellation).

Depending on the client's status will be configured automatic tasks: make a call with a reminder, send a newsletter with a profitable offer, etc.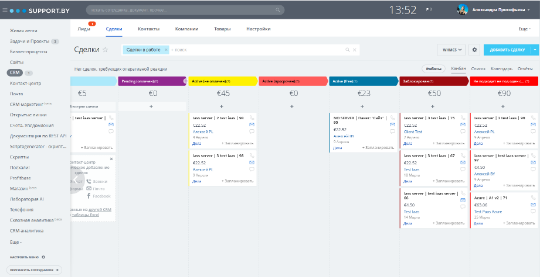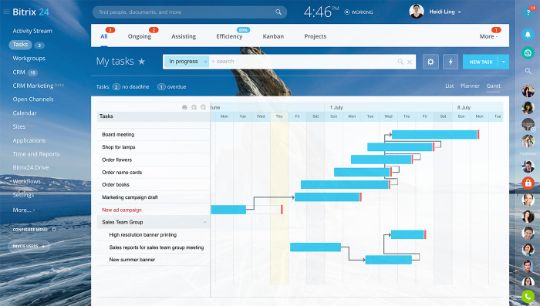 TICKETS EXCHANGE (two-way)

Opened ticket in WHMCS immediately goes to Bitrix24 and manager automatically receives the Task.

Manager can answer client in Bitrix24 and client receives the answer in WHMCS Client Panel.




invoices CAN BE SENT DIRECTLY
FROM BITRIX24 TO WHMCS
Manager can invoice a client directly from CRM and document will be instantly sent to the billing system.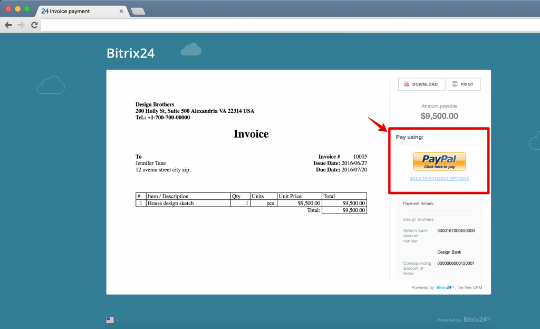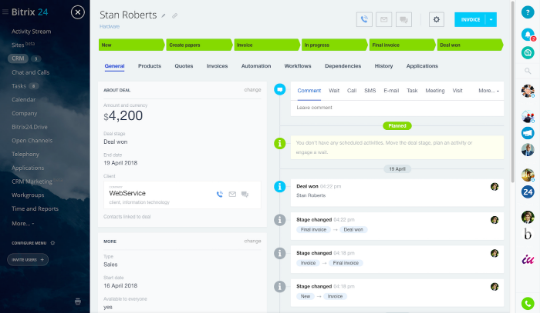 INTEGRATION BITRIx24 WITH TELEPHONY
Now when receiving a call from a client you can see all the information about your previous communication and the services provided.

case study
CRM FOR SERVICE PROVIDER
An example of implementation and use of a comprehensive solution for Internet, hosting and other service providers with workflow automation (sales, service delivery, customer service, analytics and more).
FUNCTIONALity
✔ Sales organization
✔ Accounting and customer service
✔ Exchange information with external IT systems
✔ Reports and analytics
tools
✔ Bitrix24
✔ WHMCS
✔ WHMCS & Bitrix24 integration module
one solution for all your task
The client falls into a certain sales funnel depending on how the order is made:
by the site, CRM-form, online-store, social networks, mail, by phone, etc.

ORDER PROCESSING 
The order came through a form on the website - Lead is generated. 
Before entering the billing system, such orders must undergo certain processing — a sales funnel (for example, complex products, such as a cloud structure building service and other orders that requires discussion). 
An order moves through an individually configured sales funnel, for example, a call to clarify details - a conf call with a technical specialist - preparation and sending a commercial proposal - (clarification or an order change) - invoicing. 
The process is automated as possible due to robots' using. See how it works. 

service delivery
A new order through the Basket generates a Deal in Bitrix24 (or a Lead converts to a Deal in Bitrix24 and creates a new order in billing system). 
The service is activated after paying the invoice. You decide what processes it will be accompanied by (for example, email notification, cloud deployment, sending a message with access data, etc.). 

Integration with external systems to automate the provision of services is based on the capabilities of the Bitrix24 API. Through the API, any information is downloaded from the client or order for an external service and vice versa.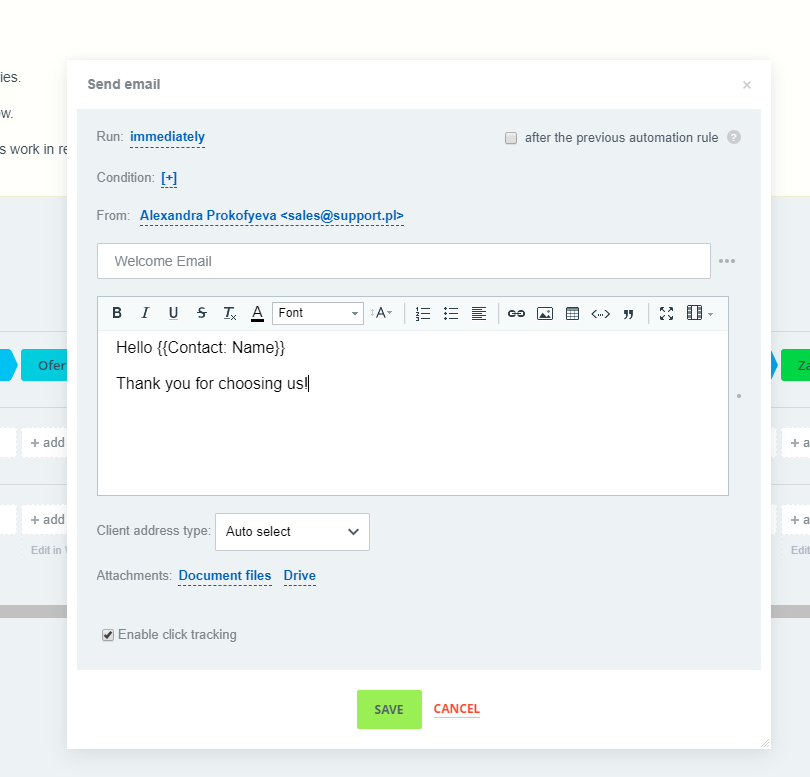 E-mail template
automatic sending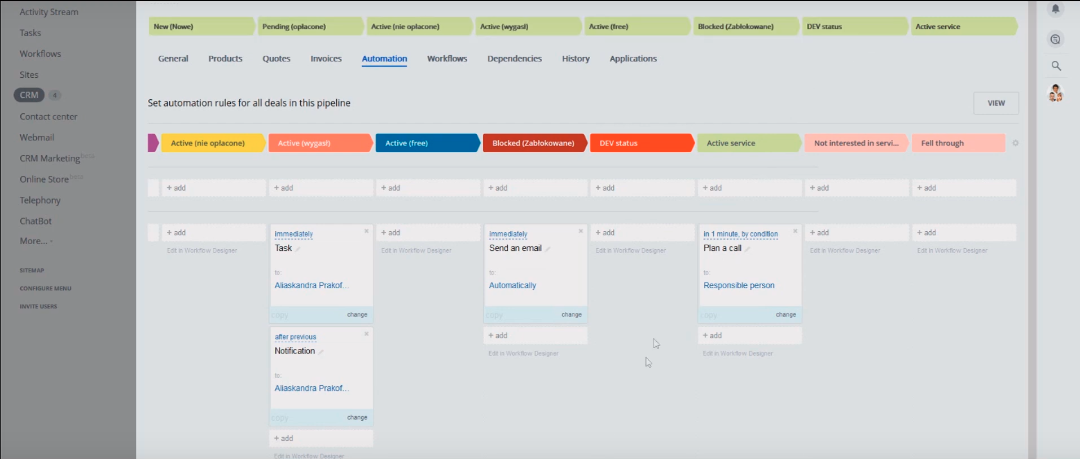 Sales process automation 
by robots in Bitrix24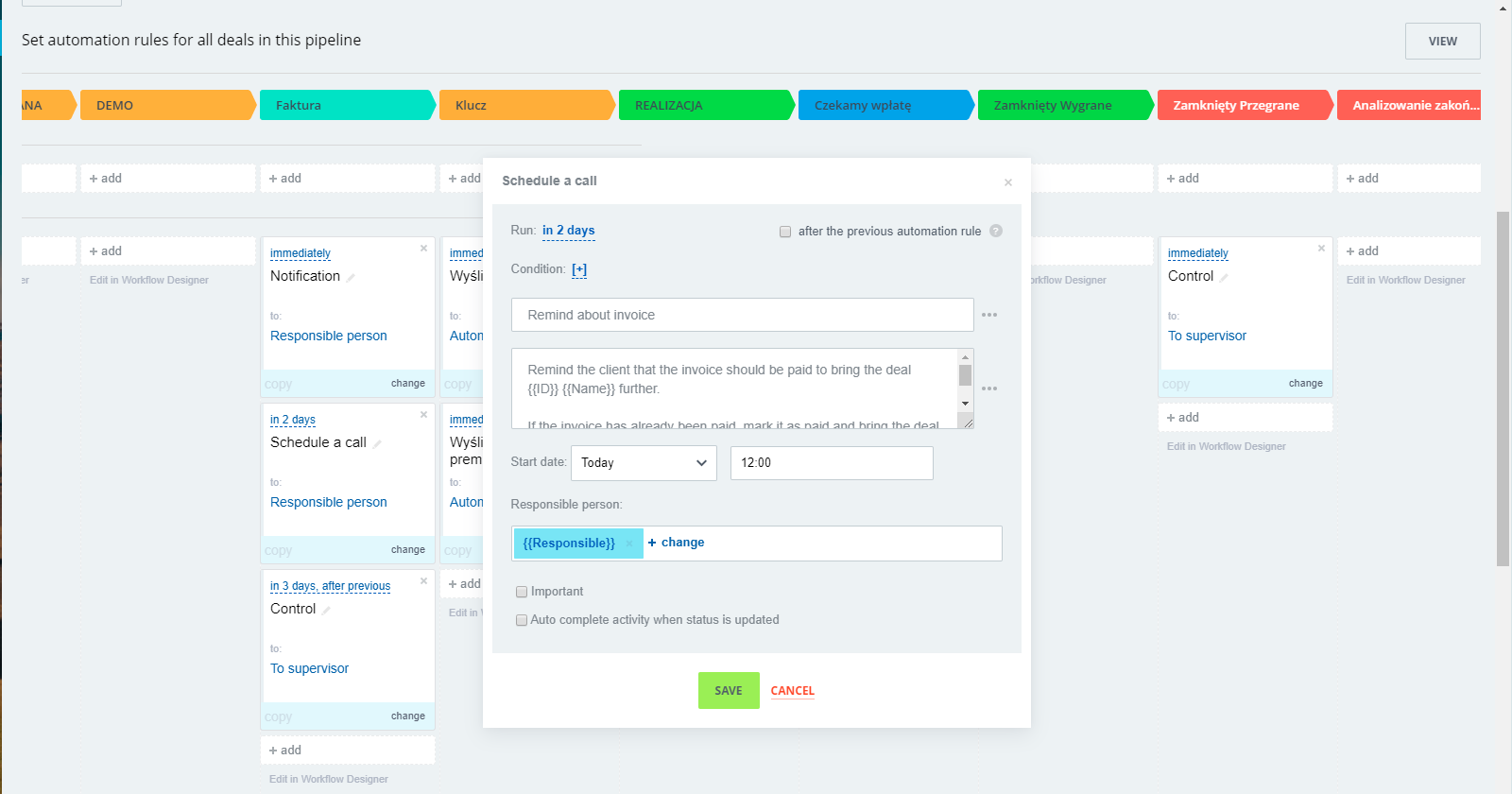 Notification-Reminder:
Call the customer
All information on the client and orders is in Bitrix24 which means you can use all the features of CRM and, most importantly, automate the after-sales service system. 

Post-sales and after-sales
An automatic funnel for conducting after-sales activities: robots will remind managers of the necessary actions or independently initiate the activity.

Contact Support (Ticket System)
The client opens technical support ticket through his personal account. Each ticket is reflected in Bitrix24 as a task and the employee can answer the client directly from CRM.

Email-marketing or event newsletters
Send mailings on various events (promotions, special offers, congratulations, notifications, etc.) directly from Bitrix24 on a segmented client base. Conduct customer surveys. Send mass e-mail, SMS-messages, messages in popular messengers.

Analyze the client and the activity (total income, payment history, group of services, support contacting) and assign automatic actions to events. For example, a delay in payment of an invoice for more than X days will start the process of clarifying, charging interest or removing a service on the deadline day.

No call will be missed. Bitrix24 integrated with telephony captures all incoming and outgoing calls, recognizes calls from already existing contacts (even before the start of the conversation you will know who is calling!) and saves the conversations history in the customer's profile.

The customer requests processing is organized according to various scenarios, taking into account the client group, type of service and other criteria. 
For each event in the system you can configure an automatic action or a whole business process.
step 3
REPORTS AND ANALYTICS
Data Synchronization (invoices, payments, etc.) between systems allows you to build complete reports on products and services, managers' efficiency, as well as make predictive calculations.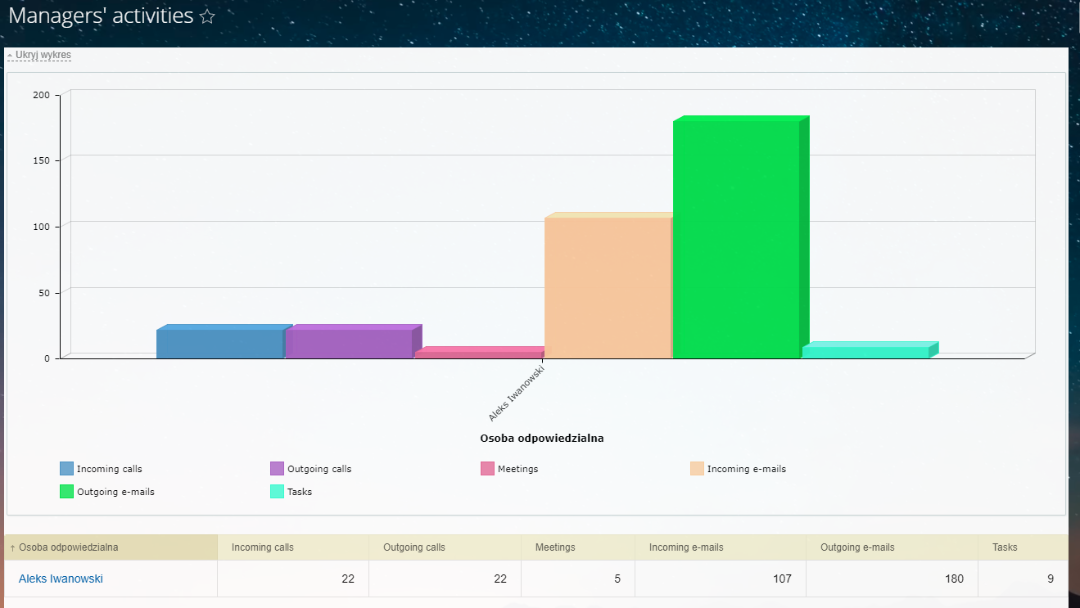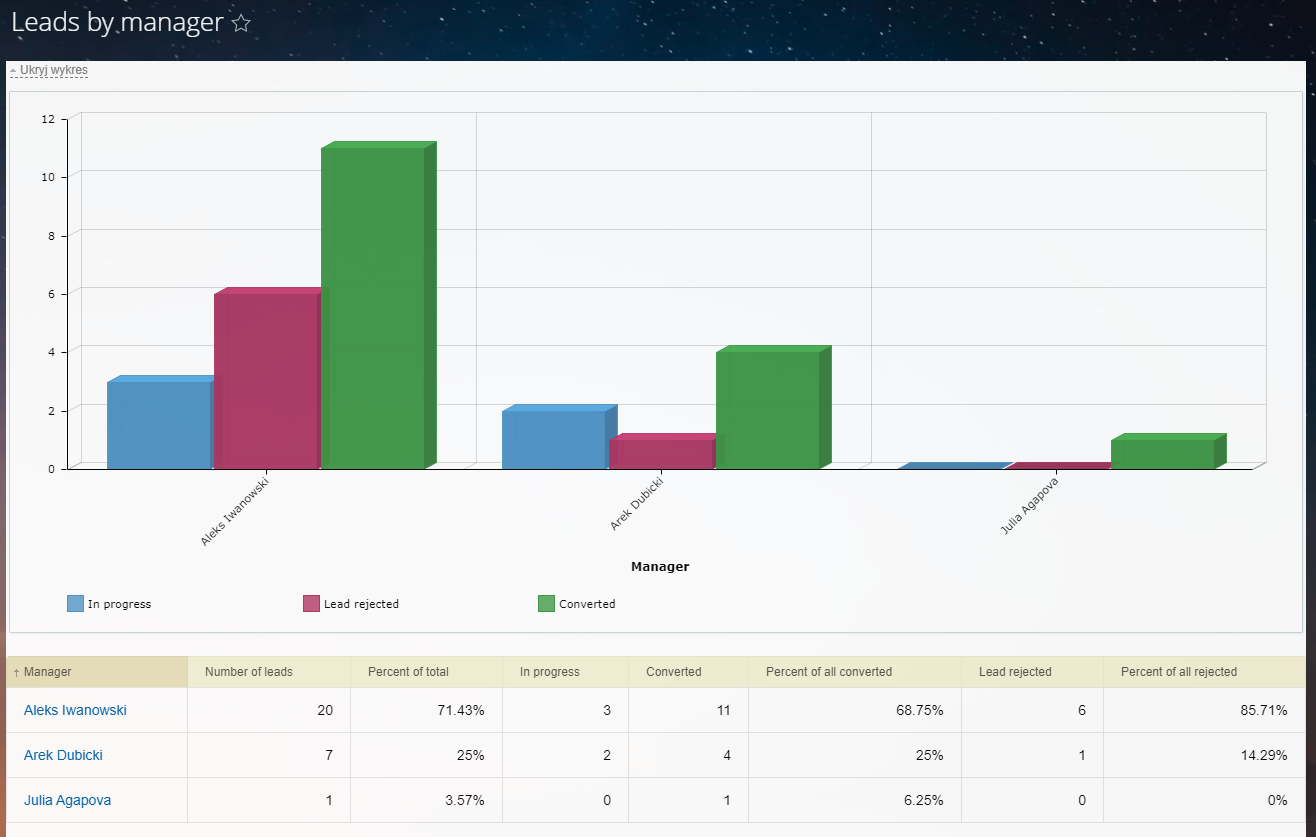 The effectivity of Lead processing by managers
No more words, show me how it works!
Leave a request for a product presentation and evaluate the work of the solution in action.

HOW MUCH DOES IT cost to AUTOMATE your BUSINESS?
integration
module
---
---
✓ Module License 

✓

Self installation of module
INSTALLATION
of the solution
---
---
✓ Solution installation   
✓ Basic setup
✓ Contact base import
✓ Synchronization of systems

SUPPORT
of the SOLUTION
---
---
✓ Solution installation

✓ Annual support package

✓ Module settings and updates throughout the year 


✓ Consultations and solving technical problems



Implementation of BITRIX24 OR WHMCS
---
---
✓ System Setup 
✓ Analysis and automation of business processes
Custom features (your scenario)

---
---

✓ We adapt the solution to the needs of your company


ORGANIZATION OF 
SUPPORT SERVICES WORK 
invoicing AND
ACCEPTANCE OF PAYMENTS
MANAGERS' WORKFLOW ORGANIZATION (TASKS, CALLS)

LEAVE YOUR request AND WE WILL CONTACT YOU
ALSO TRY 
OUR cloud automation module for whmcs - 
ione

IONe is an open-source development kit for automation of cloud infrastructure based on OpenNebula.
Manage clients and payments, provide automatic data access, launch your own PaaS and automate more with iONe. 


Expert experience
MORE THAN 16 YEARS ON THE MARKET